For rent approx. 4000 m2 – from 500 m2
STAAT! is an elegant, T-shaped building, situated in the hearth of the Netherlands. Here you can embrace your way of working. Stay fresh and productive and feel welcome in STAAT!
Would you like to rent? From 534 square meters, or rent a floor of about 1,170 m2 square meters. The availability can be found below:
1st floor 1,170 meters available
2nd floor rented
3rd floor rented
4th floor 534 meters available
5th floor 1,170 meters available
6th floor 1,170 meters available
7th floor Shared facilities (meeting center and restaurant/bar)
For more information or our brochure contact us:
Times are changing, as does STAAT! We want to share facilities, work together and feel comfortable. The new generation wants to work in an inspiring and dynamic environment. Attractive for both young professionals as well as modern CEO's.
Create your workspace at STAAT!
BUILD WITH STAAT!
STAAT! has got ambition, we are building a spacious and light entrance and shared meeting facilities. A rooftop bar/restaurant on the topfloor of the building will create the perfect office experience.
From established companies or ambitious start-ups, everyone feels at home at STAAT! From traditional law firms to the more entrepreneurial dare devils, STAAT! suits everybody.
STAAT! offers high level services and has about 7,020 square meters divided across seven floors. The 7th floor is reserved for new facilities such as a restaurant/bar and meeting rooms.
The STAAT! building has energy label B and 144 parking spaces.
Embrace the day from the moment you enter the light and spacious entrance up till the evening sun across the province. The inviting park of Papendorp with the view over Utrecht is an everyday inspiration.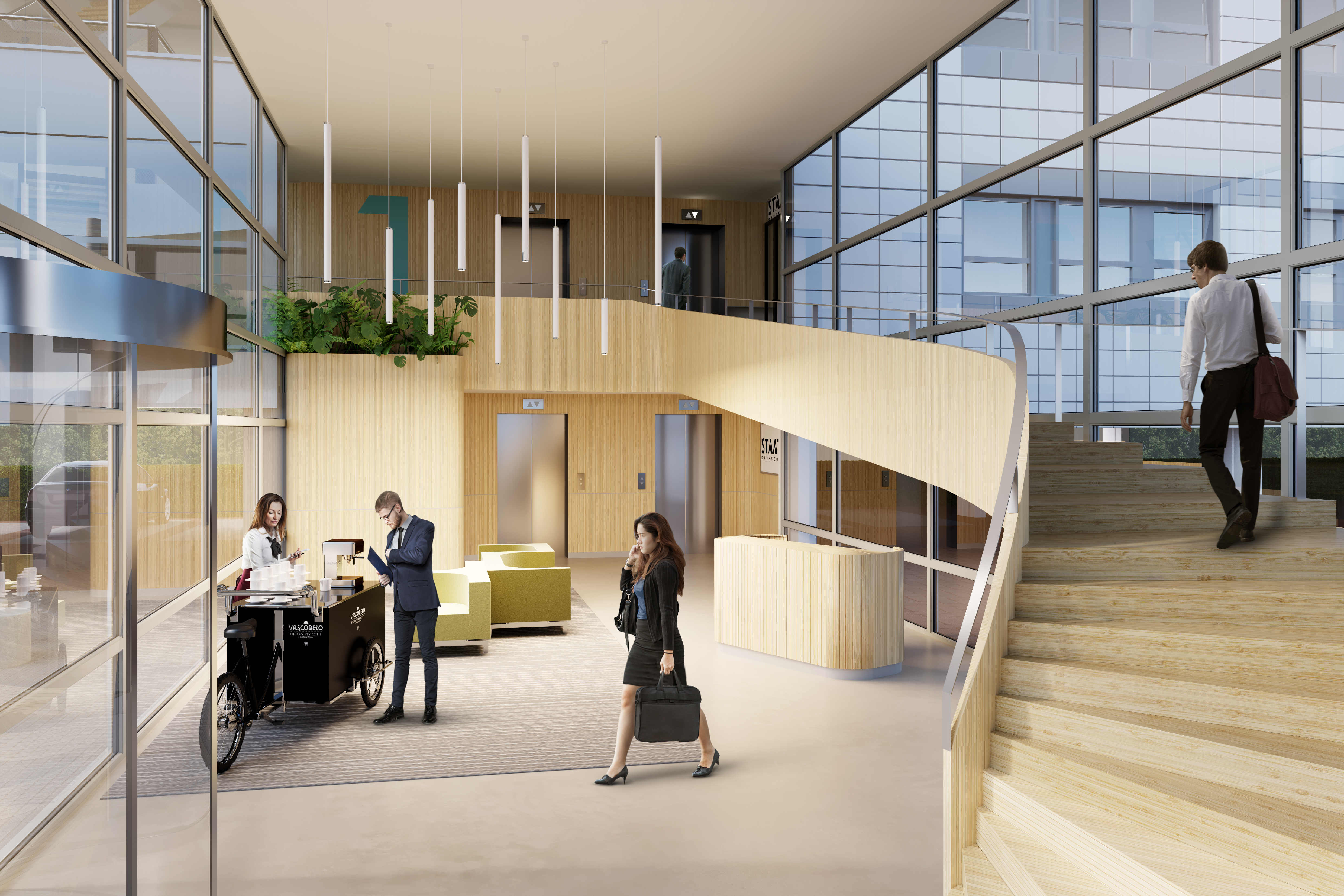 SHARED CONFERENCE ROOMS
Impress your clients with a classy meeting room.
RESTAURANT / BAR
Unwind, enjoy a good meal, or take a break.
ROOFTOP BAR
Enjoy the sunset and the Utrecht skyline with a nice drink. Get out there and don't forget your sunglasses.
In the heart of the country we find STAAT! Located at the prestigious Papendorp office park. Its beautifully architected landscape gives you the sense of working in a park.

Winter Trust
Contact: Angelique van Dam
Bisonspoor 3002 – A703
3605 LT Maarssen
T 0346 56 37 44

CBRE
Contact: Siebe de Boo
Hojel City Center
Croeselaan 15, 3521 BJ Utrecht
T 030 635 22 11

Ans de Wijn
Contact: Flip van Overhagen
Herculesplein 353, 3584 AA Utrecht
T 030 23 22 303
F 030 23 69 003